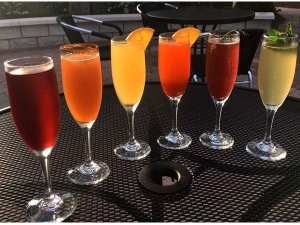 It is SoGro's aim to show that Champagne/ sparkling wine can be enjoyed year round, and doesn't have to be reserved for special occasions, or need expert handling!
The versatility of Champagne is well known. It can be enjoyed in so many ways. If you haven't had champagne at breakfast yet then it is time you do. Champagne goes fantastically well with a number of Southern Grounds breakfast items but the favorite is with grits bowl.
Actually champagne goes well with a lot of different and versatile range of dishes: From the rotisserie chicken Caesar salad to the Southern Grounds Reuben or the quesadillas. Champagne with oysters or caviar is the classic combination but champagne can be paired with everyday food. A perfect pairing is with the charcuterie from Olympia Provisions in Portland, Oregon or our salmon & lox. Champagne can be just the item to take the meal to new heights.
Lots of SoGro customers personally love to drink champagne with cheese! Champagne works well with all cheeses. It's light enough to not overpower delicate goat cheese or nutty Comté, but it also has enough acidity to cut through the deeply savoury funky Asher blue cheese or the creamy green hill Camembert style cheese made with cow's milk. A favorite is a French table cheese (Thomasville tomme). With the effervescence of the bubbles scrubbing the palate between each bite it simply brings out the best in the meal.
Come in and try the champagne offerings. So Gro is very excited to bring this offering to you.
Southern Grounds and Co, 200 First Street, Neptune Beach, Florida 32266
Phone: 904.853.5473
Website: www.sogrocoffee.com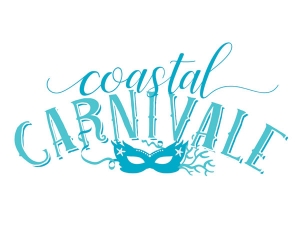 If you've ever been to a Beaches Town Center party, you know they're often the talk of the town. From friends to neighbors, everyone buzzes with excitement— making it the perfect recipe for a "can't miss" SOLD OUT event. Enter Coastal Carnivale, a Venetian masked ball even Cinderella would be jealous of. Boasting a beautiful atmosphere of aqua and chocolate swirls, shells and sparkles, it was a fun time for all attending!
Photos and video compliments of Dunlop Photography.