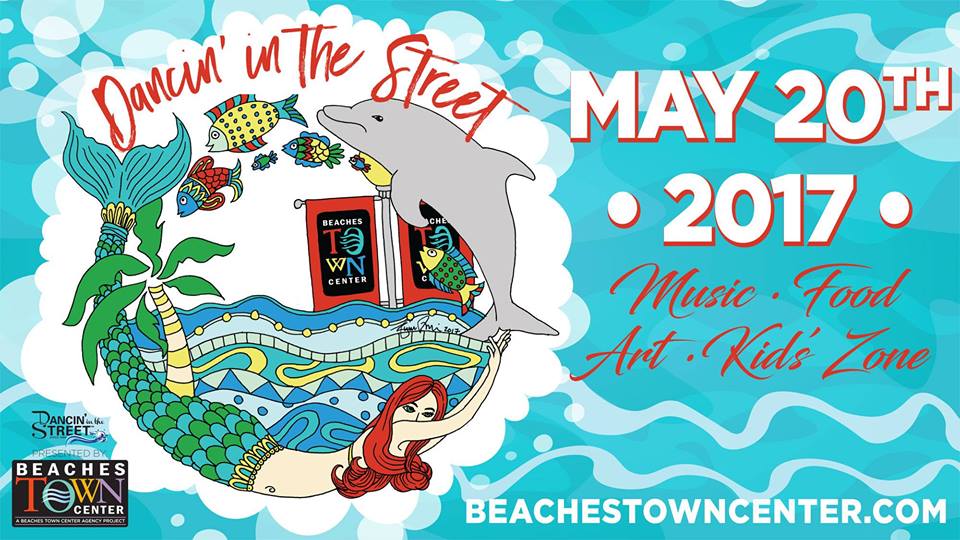 The 31st annual Dancin in the Streets™ Kid Zone was held May 20, 2017.
The Kid Zone was in a NEW location…so there was a bit more room to mingle with friends!
Putt Putt Golf returned, as well as the small Ferris Wheel and SIX inflatables: the popular Jouster, Bungee Run, Obstacle challenge course for BIG kids and a toddler obstacle for the little ones, a Giant Slide and a Moonwalk… AND the Hamster Ball debuted in the Kid Zone as well. Face painting was a spotlight in the kid zone, provided by AirTatBodyArt, as well as the return of the CRAZY hair station with lots of colored hair sprays. Some FUN new games and crafts with lots of opportunity to win toys, candy and more! Ice cold bottled waters, Gatorades and snow cones were sold in the Kid Zone!
Tickets were $1 a ticket or 20 tickets for $15. Wristbands sold for $15 for endless turns on the six inflatables; everything else was pay per play. As always, the Kid Zone has many of our local families volunteering; the organizations they volunteer for share in the proceeds of the Kid Zone. This year the groups and organizations that volunteered made this the best festival of the year! This includes: Girl Scout Troop 1216, Mayport Middle NJHS, San Pablo Elementary PTA, FHS Interact Club, FHS Girls Tennis, FHS Law Team and FHS French Honor Society.