Tai Chi in the Courtyard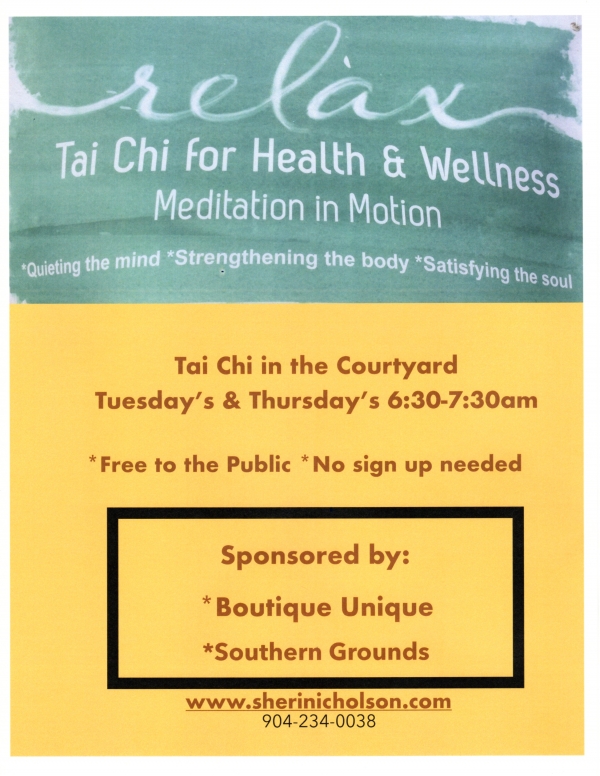 Rise and Shine Tai Chi in the Courtyard!
Clear your mind and get your body ready for the New Year with a little bit of Tai Chi! Learn the principles and benefits of this slow meditation in motion with Sheri Nicholson on Tuesdays and Thursdays from 6:30a.m. to 7:30 a.m. in the Courtyard at 200 First Street
Sponsored by Southern Grounds, and Boutique Unique, For more info, call (904) 234-0038.