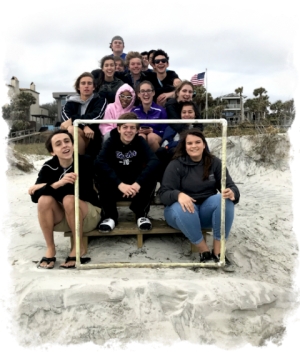 Kick-Off Event for www.DuvalDunes.org
Fletcher High School Student-Led Environmental Website
When:
Monday, May 28, 2018 (Memorial Day) —3-5pm
Where:
The Courtyard at 200 First Street (Neptune Beach, FL 32266)
What:
A free community event with educational speakers, games & crafts and more
Why:
Sea dunes are crucial to coastal ecosystems, creating a barrier to prevent land-based objects from entering the ocean, plus keeping coastal waters from flooding during storms.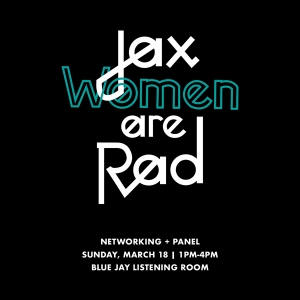 Jaffi's Owner Emilie Christenson to Be Featured on Upcoming Panel
Have you ever been curious about roadblocks local women have faced when starting their businesses? Or how about what influenced their path and how long it took to execute their idea from when it was born? What was their timeline like? Well, these rad women have answers and hopefully you'll hear a few golden nuggets in their stories that will help inspire your next big idea.
Join Jax Is Rad Sunday, March 18 from 1-4pm at Blue Jay Listening Room as they come together to empower and inspire one another. There will be networking and a lively panel discussion complete with adult beverages, yummy bites from Southern Roots Filling Station and sweet treats from AlleyCakes Bakery.
Panel:
20's: Carlie Christenson, Boob-eez
Ali Webb, AlleyCakes Bakery
Chelsea DuDeVoire, Babes Who Hustle
30's: Julie Schwartzenberger, Edge and Lines and Hotel Palms
Mariah Goelz, Southern Roots and Cultivate
40's: Emilie Christenson, Jaffi's
Mary Lyn Jenkins, Big Fish Yoga
Kara Scremin, Engine 15 Brewing Co. and Marketing Maven
50's: Julie Sanford, Starr Sanford Design Associates
60's: Susan King, Atlantic Beach Urban Farms
Moderator: Stevan Brown, Hotel Palms and Urban Coastal Media