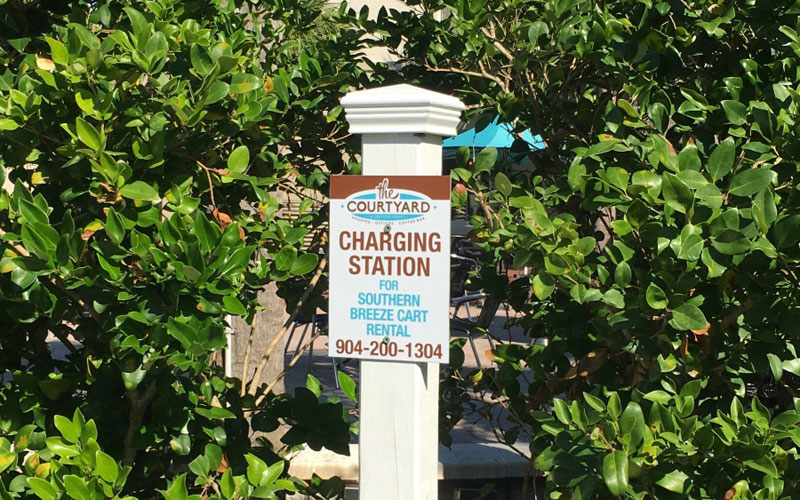 With the increase in popularity of neighborhood electric golf cart use in the coastal communities, Southern Breeze Cart Rental offers street legal electric golf cart rentals for visitors, local residents and business needs. These great looking electric golf carts are perfect for a day of exploring the beach community, local shopping, an evening out, family fun, special events such as birthdays, weddings, corporate meetings, and much more. AND, they also provide an environmentally green mode of transportation.
Southern Breeze deliver the carts directly to local hotels and homes. Jacksonville and surrounding area guests visiting the beach community for the day will be met at designated locations for pick up and drop off. Owners Eric and Cathy Sherline have been residents of the Beaches since 1990, along with their two children Victor and Ava, they are outdoor enthusiasts and enjoy the beaches community. The Sherlines look forward to providing a unique, fun and memorable experience while exploring all that the Jacksonville Beaches have to offer!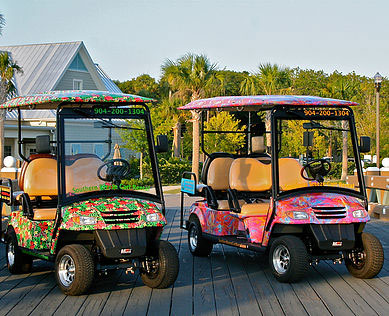 There is a complimentary Southern Breeze Cart Rental Charging Station at the Courtyard Shoppes at 200 First Street!
For more information the logo below!