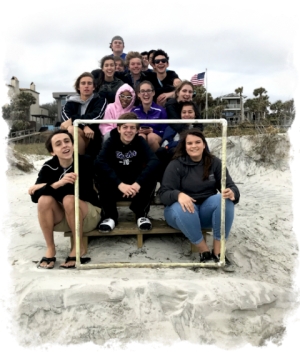 Kick-Off Event for www.DuvalDunes.org
Fletcher High School Student-Led Environmental Website
When:
Monday, May 28, 2018 (Memorial Day) —3-5pm
Where:
The Courtyard at 200 First Street (Neptune Beach, FL 32266)
What:
A free community event with educational speakers, games & crafts and more
Why:
Sea dunes are crucial to coastal ecosystems, creating a barrier to prevent land-based objects from entering the ocean, plus keeping coastal waters from flooding during storms.
Music in the Courtyard at 200 First Street plays every Friday and Saturday night from 7pm-10 pm.
Southern Grounds is pouring glasses of wine and serving up ice cold beers or choose a latte, small bites or dessert! Thank you for supporting our locally owned Courtyard Shoppes! They make this wonderful venue possible! Sit back and listen, sip on a glass of wine, enjoy a crazy good dessert and fresh, delicious coffee. This is the life!