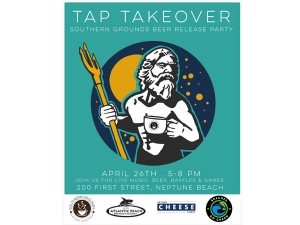 Southern Grounds Beer Release Party
Friday April 26 from 5pm-8 pm in the Courtyard at 200 First Street.
Live music, beer, raffles and games!
A special partnership with Southern Grounds & Atlantic Beach Brewing Company, with special guests Artisan Cheese Direct and Beaches Go Green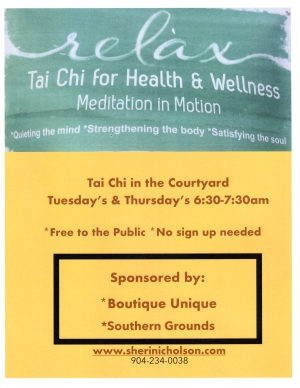 Rise and Shine Tai Chi in the Courtyard!
Clear your mind and get your body ready for the New Year with a little bit of Tai Chi! Learn the principles and benefits of this slow meditation in motion with Sheri Nicholson on Tuesdays and Thursdays from 6:30a.m. to 7:30 a.m. in the Courtyard at 200 First Street
Sponsored by Southern Grounds, and Boutique Unique, For more info, call (904) 234-0038.